CFR 46 Demo Oct 2019

Good morning, Rob
"Thank you very much for your kind words and all of your hard work preparing for the Opening Ceremony. It was a pleasure working with you and to finally meet you on Thursday! It is very obvious that you put a lot of heart, soul, and energy into preparing your team for their performance and it certainly paid off. Your dancers performed beautifully and we've heard wonderful feedback from spectators, athletes, and members of the Canada Games Committee. Congratulations to you, Kathie, and all of the Country Pride Dancers for a job incredibly well done!
We are currently collecting any photos and video and will share what we can as soon as possible (this may take a couple of weeks).
All the best to you and hope you get the chance to enjoy the rest of the Games! "
Best,
Megan McCarthy
Casting Manager
PRP Productions
"Rob – very simply congratulations. Your entire group represented Red Deer with pride ! Well done.
You were a pleasure to work with every step of the journey. Thank you.

Please convey my sincere thanks and congratulations to your entire group. Volunteering, working hard and always giving back to your community pays off sometimes – all of Red Deer was proud of the Country Pride Dancers on Friday night.

Until next time…
All the best,"PatrickPatrick Roberge
President & Creative Director
w
|
www.prpconnect.com
Advocate Feb 16, 2019.... We are the ONLY organization recognized by name in the ceremonies!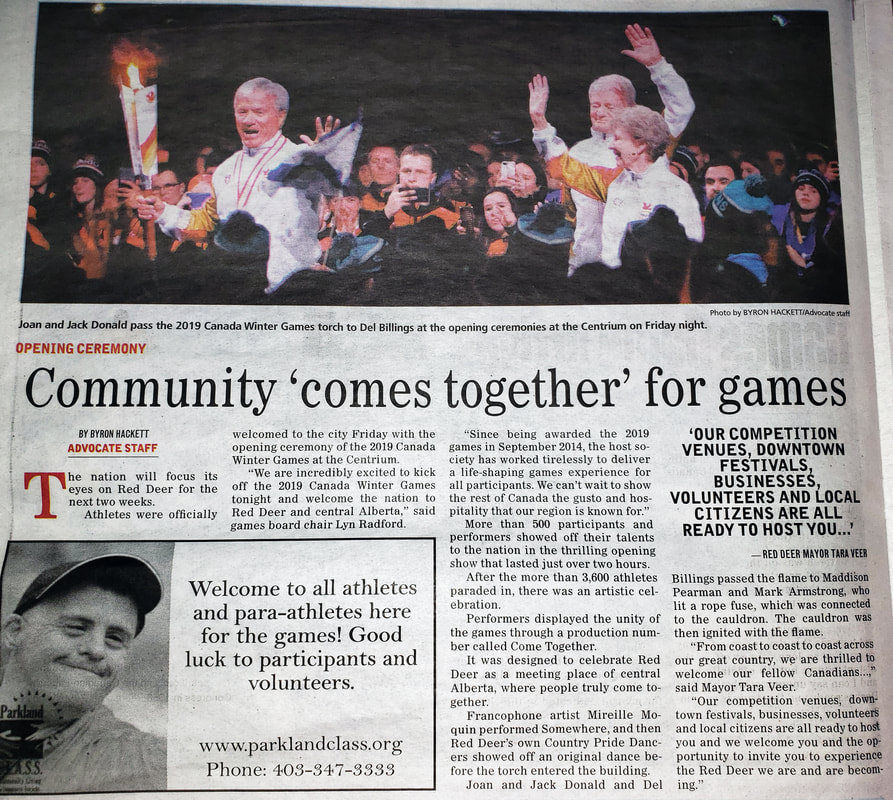 Posted April 5 2019

TSN Short Version


TSN Long Version


Rehearsal Feb 14 2019


Opening Ceremonies Full Show


High View