Values and Guiding Principles for the County Pride Dance Club..... we believe in.


***Contact Us***

Team workCountry Pride focuses on teamwork to communicate our values and build relationships
Appreciation
We believe in making people feel appreciated
Acceptance
As an organization we believe in being approachable, encouraging friendship through dance.
Empowerment
We believe in empowering and accomplishment to have organizational growth.
Dependability and Commitment
Country Pride Dance Club going strong since 1991
Passion
We are passionate about making your dancing experience fun.
Uniqueness
We believe in the uniqueness of each individual while using our leadership skills to help them learn and make a difference as we promote our vision.
Rob first learned how to dance as a kid in the country community in Everdell, Rocky Mtn House, and even as a teenager would enjoy the community dances. Started dancing more seriously with the Blue Norther Dancers in Edmonton in 1985, performed and competed on that team is the US, and all over Alberta. Entered his first couples dance competition in 1987. He then competed in many local, and international competitions. Started teaching dance in 1988.
In 1989 moved to Red Deer and was one of the founding members of the Country Pride Dance Club, started a team, and as choreographer took the team to a competition in Edmonton, and won first in their division. Became President of the Club, and helped build the club from the original team of 8 people that went to Edmonton to over 300 members. Was founder & director for the Red Hot Dance Festival that started in 1993 and ran until 2005. In 2001 competed in the UCWDC World Championships, and took 6th in his division, and 1st place Champions in Pony Swing. Has served on the board of the Alberta Country Western Dance Association since 1992, helped in rule development for local competitions, and helped to build communication in the dance community in Alberta. He also sits on the board of for the Red Deer Arts Council, the Red Deer Cultural Heritage Society & is a member of the National Teachers Association. Award the Mayors Recognition Award in 2017 for Community Builder. Became President of the dance club again in 2010. " I am excited about taking the club to the next level, and sharing the passion of dance with a new generation of dancers. I want to provide an environment that people can lean, be challenged, and build friendships. To build a legacy with the club that will continue to preserve & promote country western dance. Ultimately to have the community understand the importance of the arts and dance."

---
| | |
| --- | --- |
| | Until the beginning of 2011, Owen didn't really know anything of the world of dance. His wife Annette, who introduced him to the world of dance as something they could both do as a dating couple. He joined Country Pride in 2013 as a way to increase their dancing skills and to meet other people with the same mindset about learning different styles of social dancing. |
---
| | |
| --- | --- |
| | Adrienne moved to Red Deer in 2007 and was looking for a way to meet new people. Country Pride filled that void and she is now happy to say that some of her BEST friends are dance club members. She also thought she should learn how to dance properly and felt that Country Pride has given her that knowledge. "Join us, you will have the time of your life!" |
---
---

Jeanie wanted to learn to dance. When she would go out for an evening with friends, she would see people having a fun time partner dancing to different types of music. This fascinated and was entertaining to her. Even though she did not have a dance partner, she stepped out of her comfort circle and showed up for Sunday night lessons. She has since been involved with Country Pride for approx. 15 years. She has met many people, and formed priceless friendships along the way. She loves helping people learn to dance, see their joy and confidence grow. She understands the frustrations and the challenges that we all face when it comes to dancing.

"As the Membership Director I enjoy greeting people as they register for dance lessons. I would like to invite everyone to come out, learn to dance, have fun and if you wish be involved with a great pastime that one can enjoy for years. "


---
| | |
| --- | --- |
| | Sherri joined Country Pride Dance Club in early 2013 when she moved back to Red Deer after a lengthy absence. She grew up in Red Deer, had heard about Country Pride and was always interested in dance. "I had the privilege of performing with the team for Canada Day 2013; with a little under 6 months of practice! I am honored and proud to be part of the team. I have made many life long friends through dance and look forward to being part of the club for many years to come. " |
---
---
---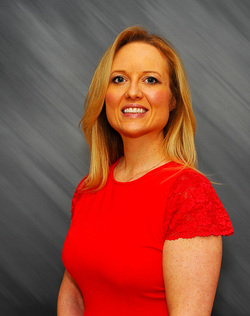 Christy grew up in Red Deer and joined Country Pride in 2014. She loved to watch people dance and enjoyed 'two stepping' when she could. She decided to join Country Pride to learn ore about two step and was hooked. She continued into the next classes and has loved it since. She eagerly looks forward to Thursdays, Sunday nights and any other opportunities to dance . West coast swing has become one of her favorites and she looks forward to getting better at it. She decided to serve as social coordinator because she wanted to be more involved, loves to plan and wanted to help give even more people an opportunity to fall in love with dancing:)

---
---
Stuart is new to the club and the dance world. He joined with a desire to learn how to dance, and meet people. Not only did do that, but has jumped in with both feet and got involved with helping to promote the club. With fresh eyes and a love of dance he is excited to be involved with an organization on the move that is having a positive impact on the community.

---